UArts Design League

2013–2014 — Posters, Event Design



During my undergraduate, I led the UArts Design League (UADL) which promoted collaboration and creativity to students across campus. We had studio meetups, show-n-tells, film screenings and panel discussions with past and current UArts faculty.
UADL logo designed by
Clint Soren
---
Discourse
Poster design for Discourse, an ongoing meetup for members and friends of the graphic design program at UArts. We loosely organized the event to encourage a casual, conversational, show 'n tell atmosphere.

11" x 17" folded posters on kraft paper
22" x 34" on newsprint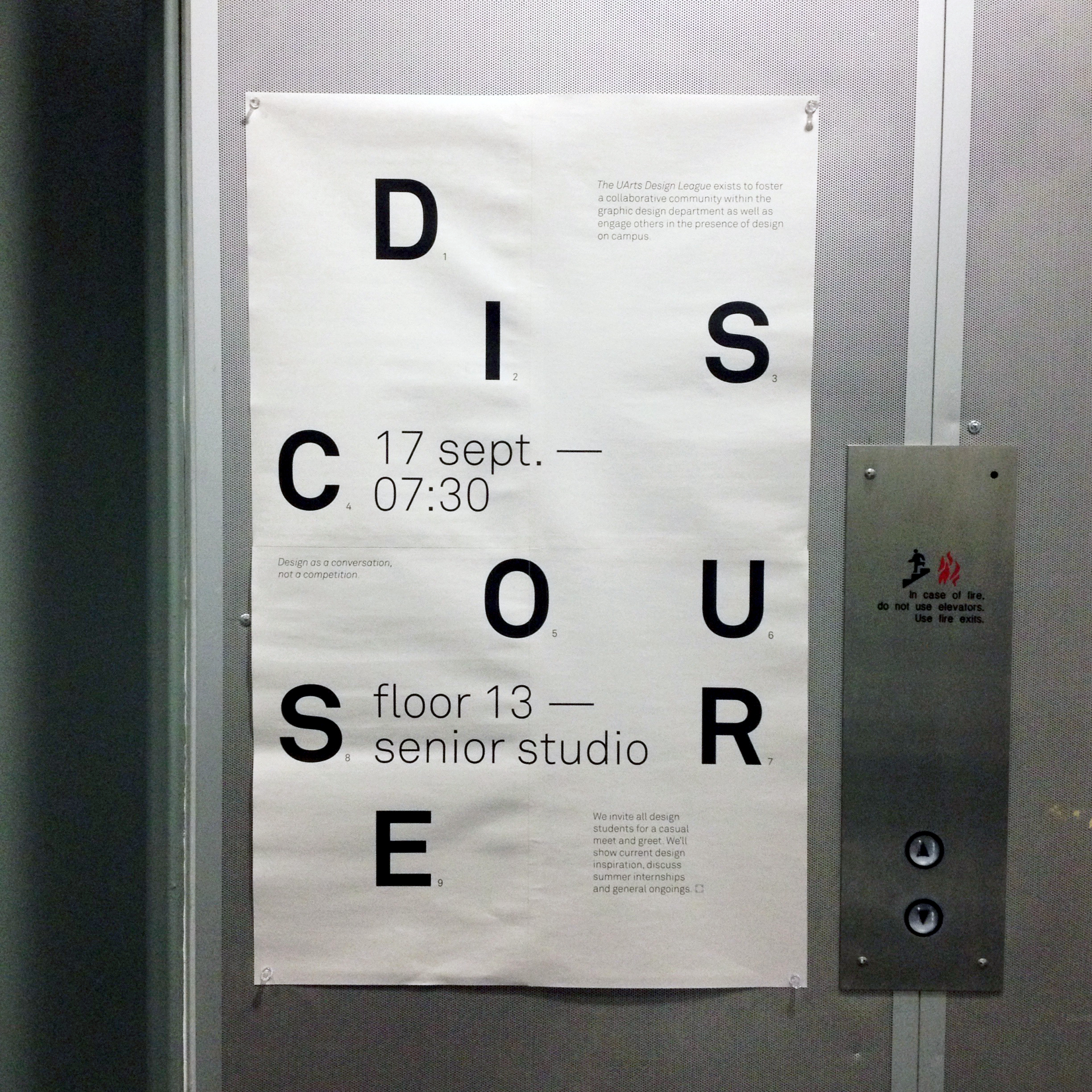 Photo by
Buddy Harris
While UADL was a fairly new organization, we had no official budget from the Design department. All the large posters were printed on our studio laser printers and tiled on newsprint left over from drawing classes. For the event itself, we made fold-up takeaway double-sided posters on Kraft paper (also leftovers).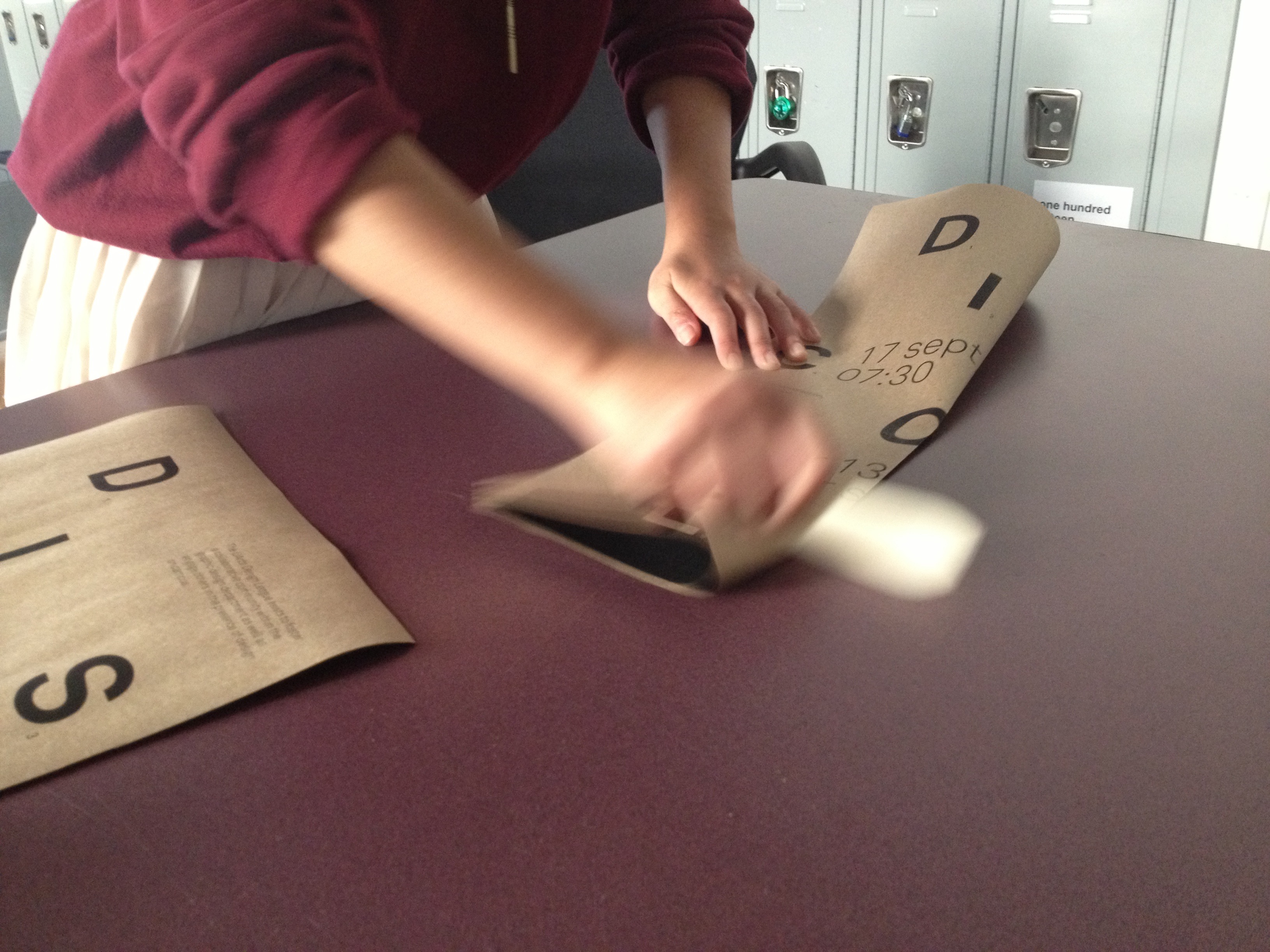 ---
Herbert Matter Film Screening

Poster design for a screening of The Visual Language of Herbert Matter. The poster recontexualizes elements from Herbert Matter's work.

18" x 24"
Creative direction: Larry Bach
Early design concepts and process